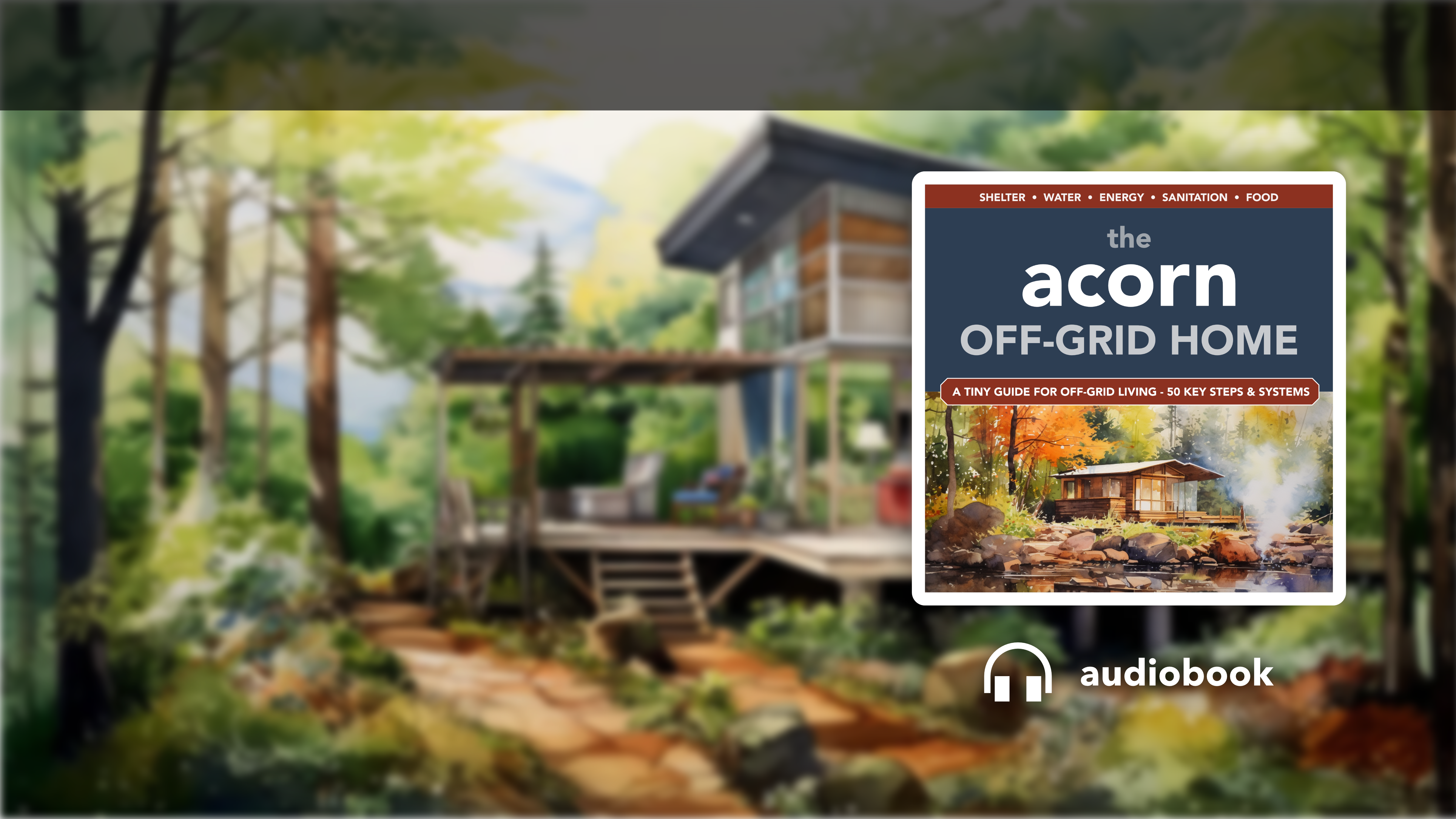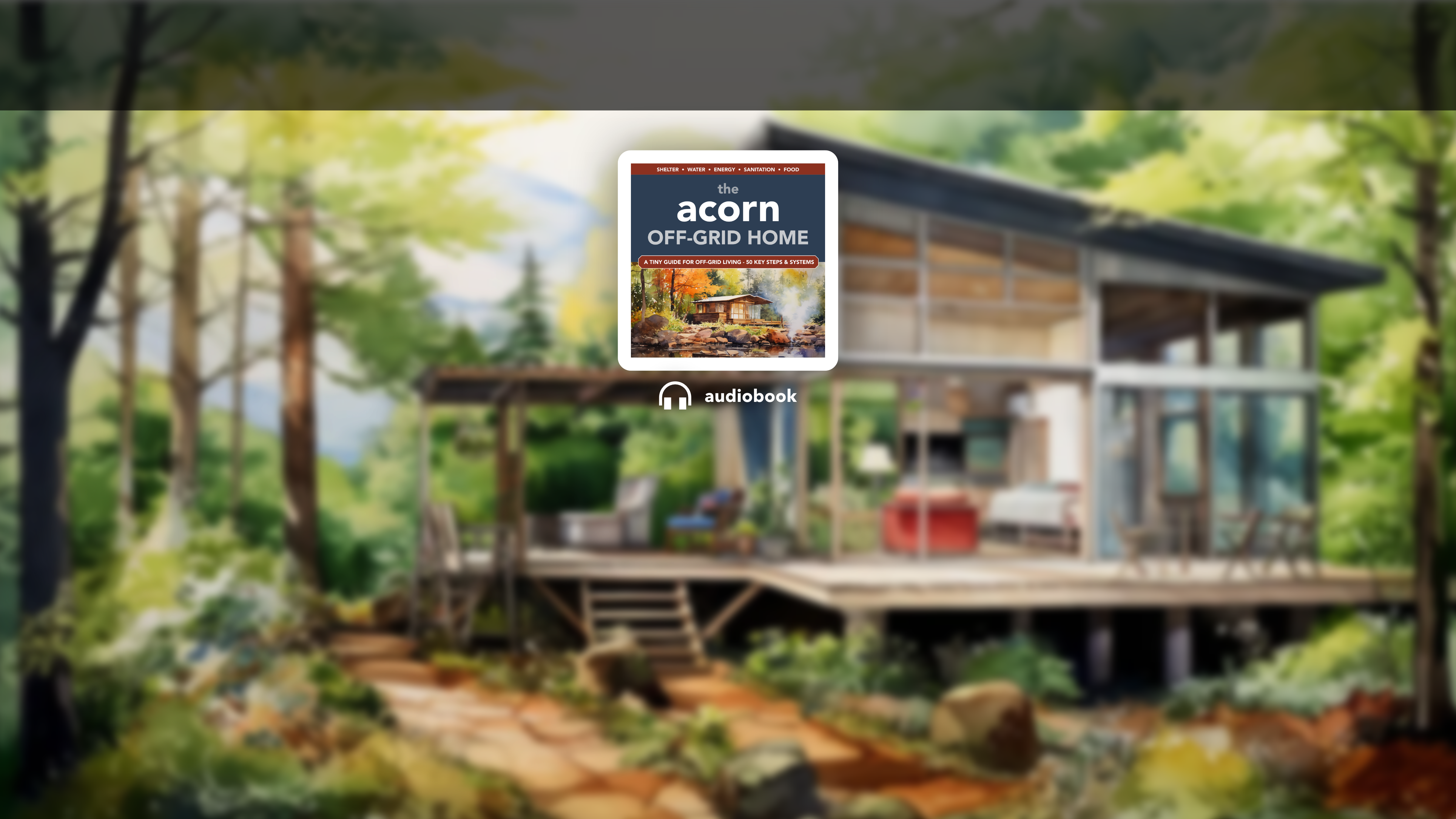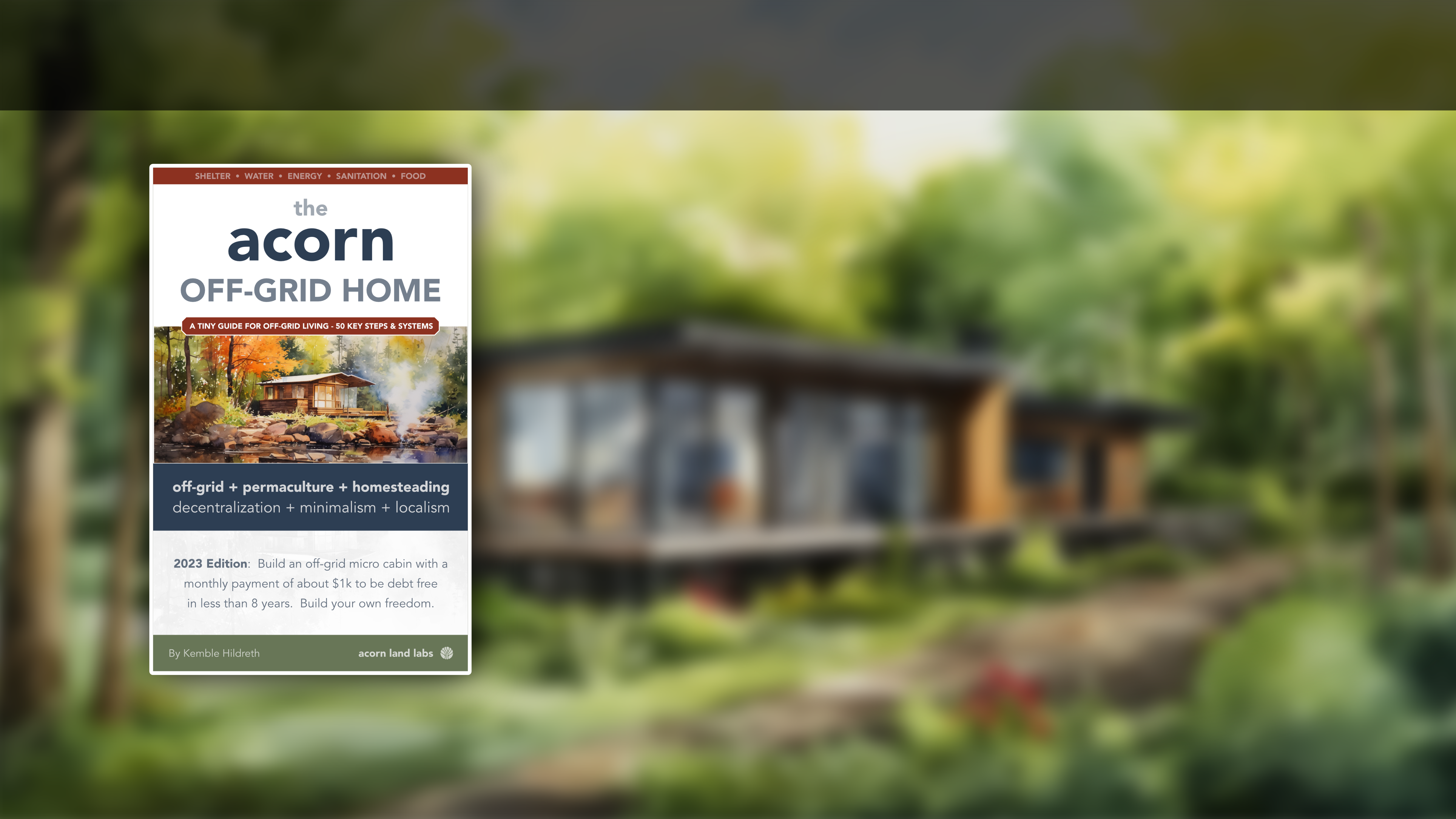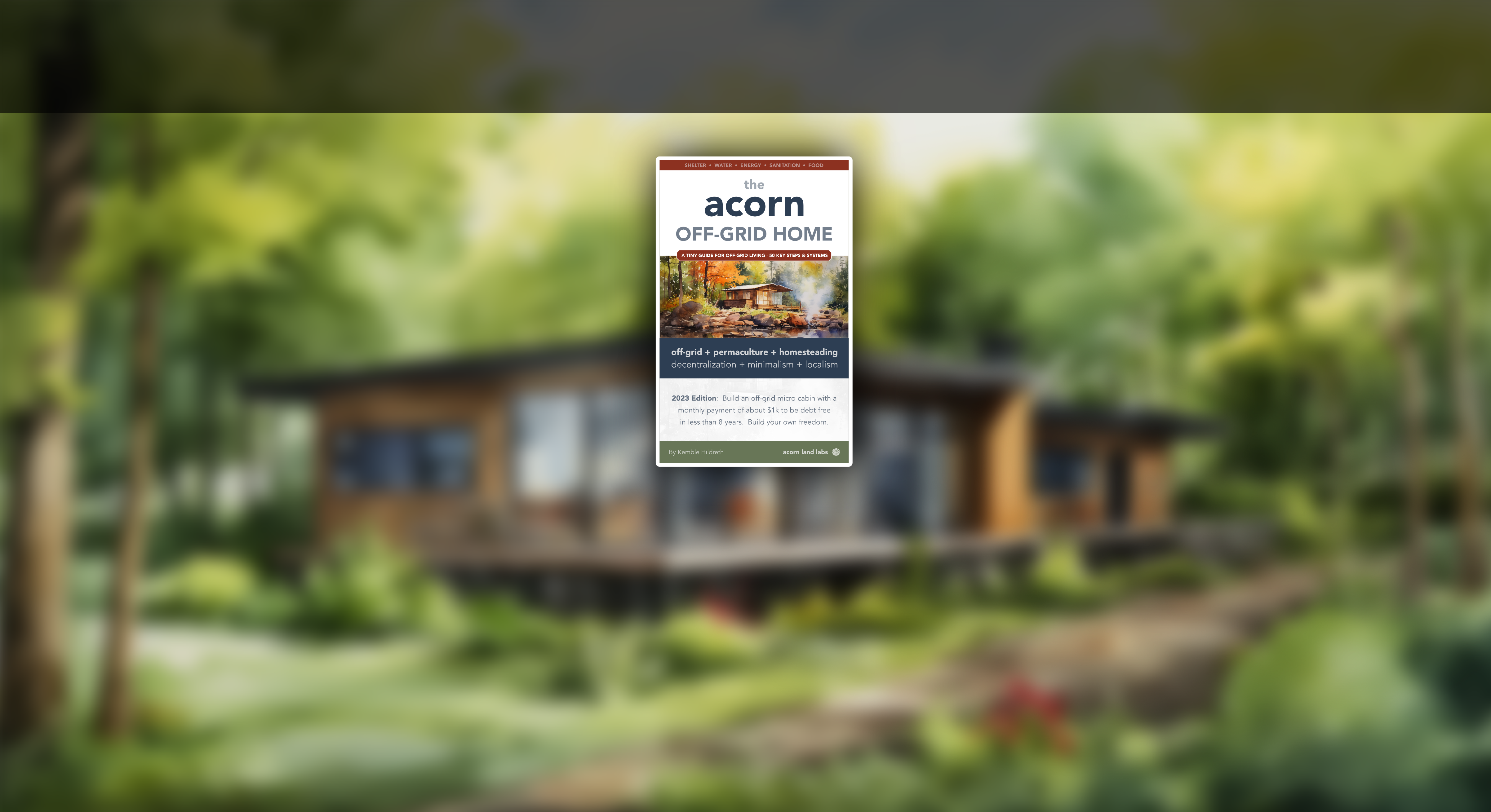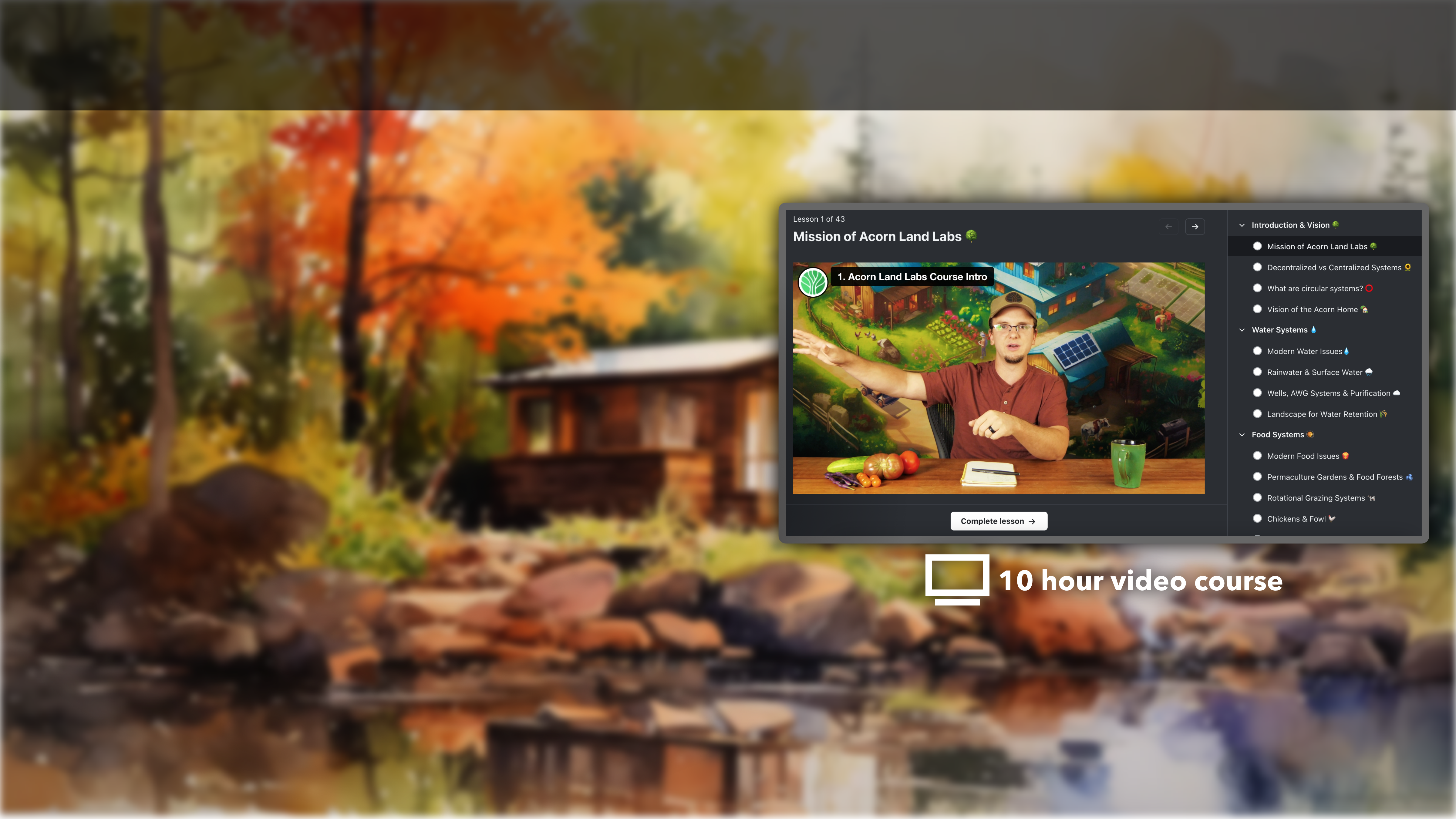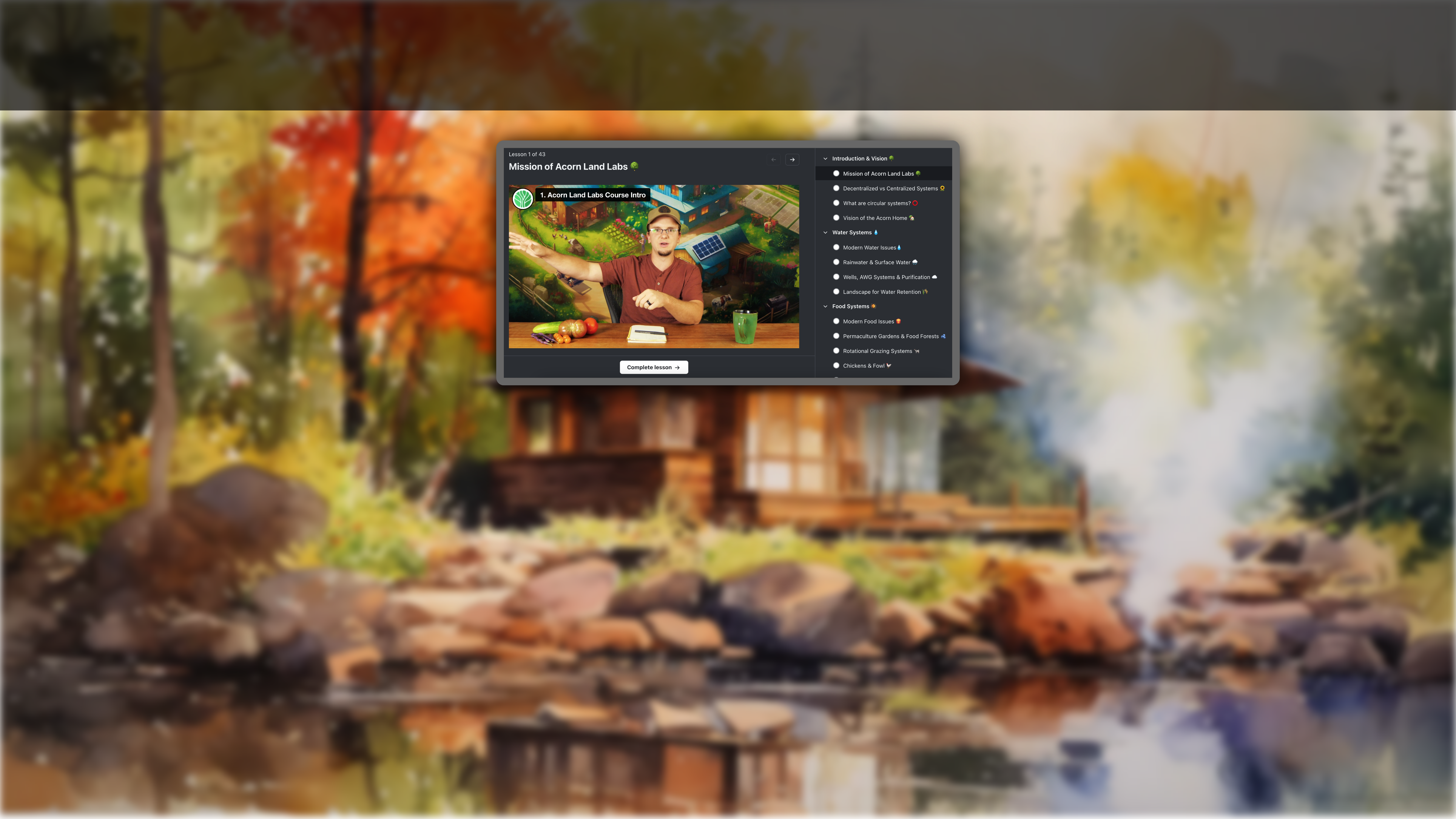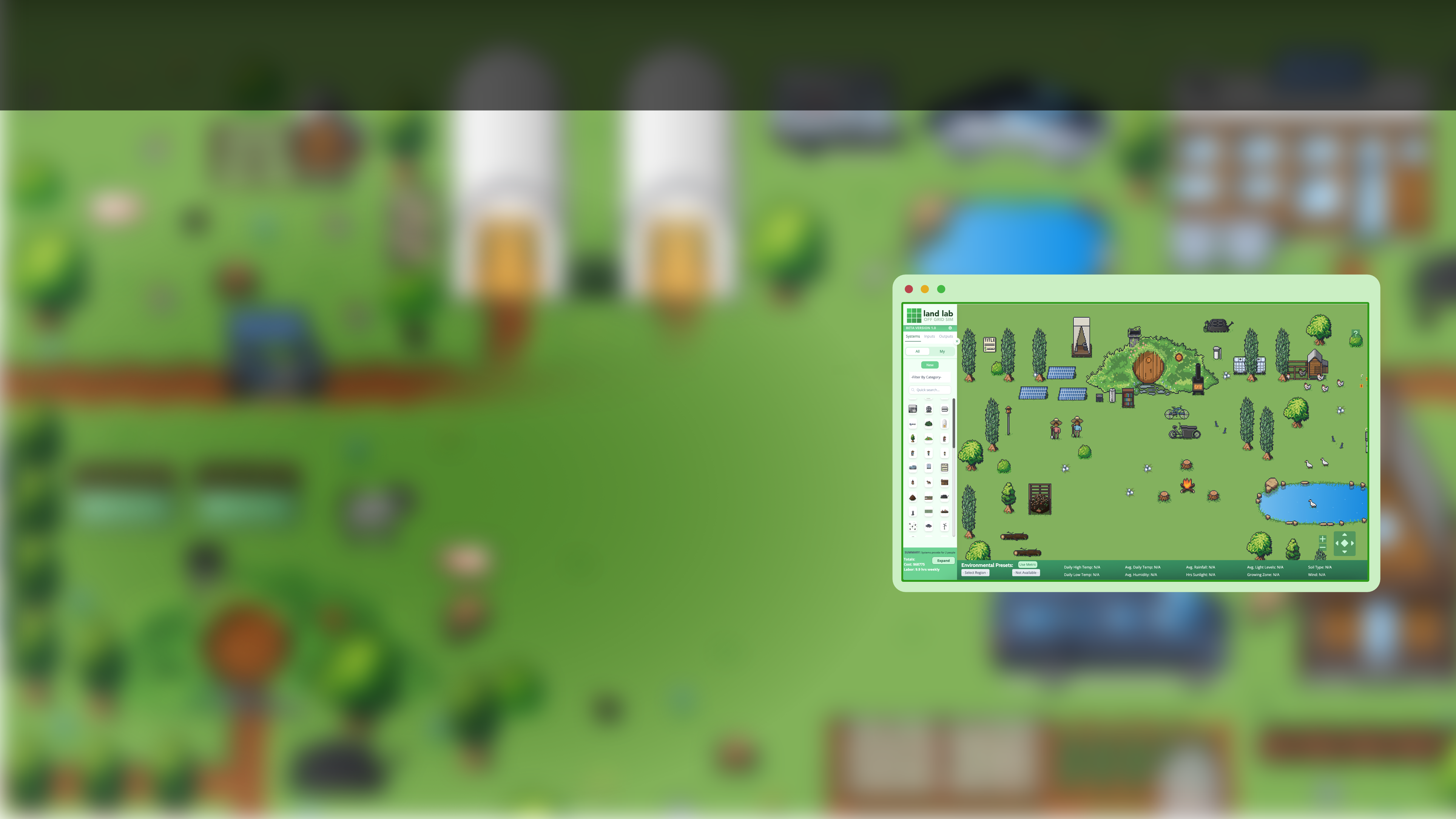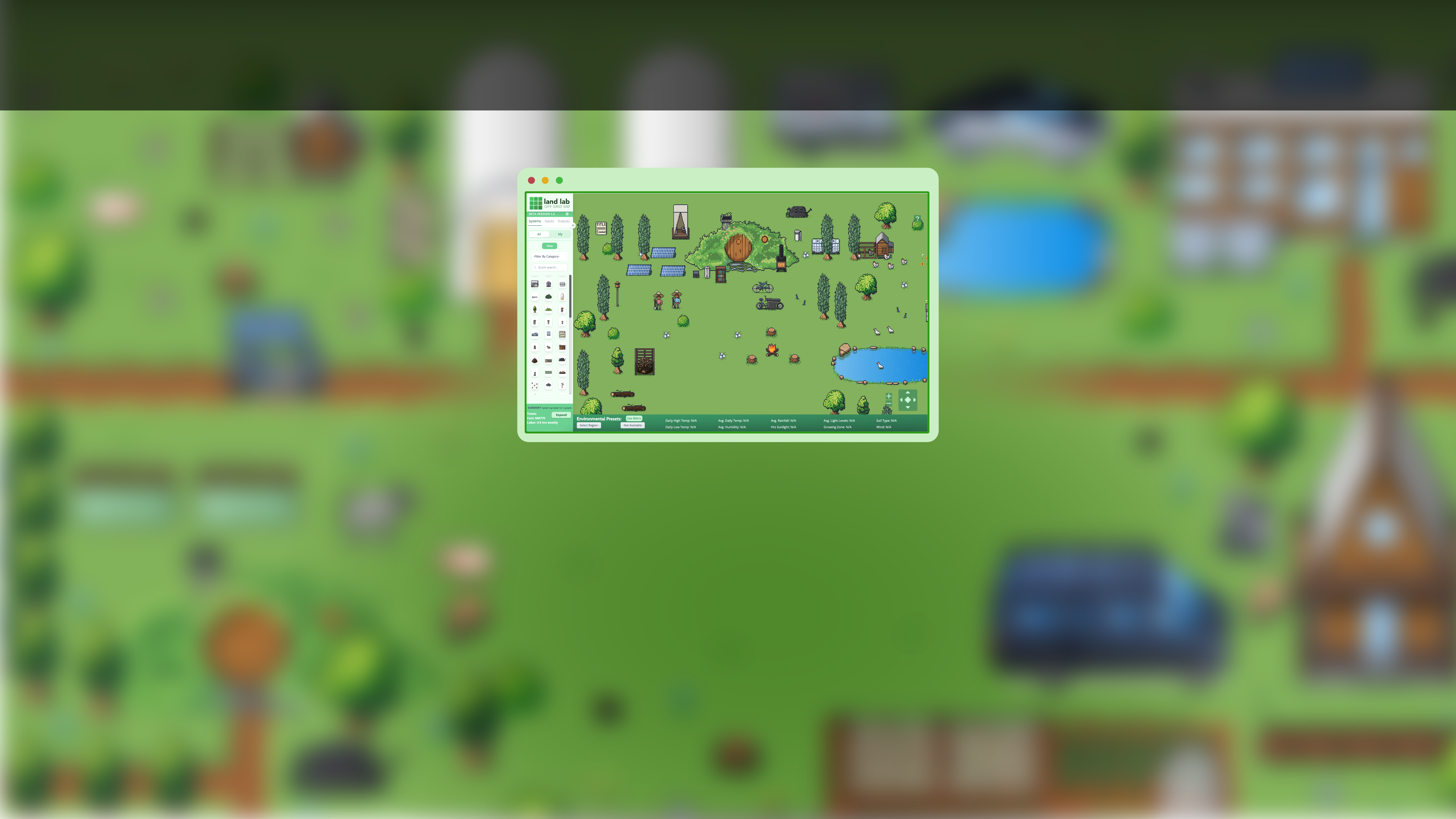 Grow local food, capture rainwater, harness sunlight, and so much more!
Off-Grid Simulator
Purchase Access Today
A Tiny Guide for Off-Grid Living: 50 Key Steps and Systems
The Acorn Off-Grid Home Book
Explore the 50 key off-grid systems & ideas that our team has been using to build our off-grid micro cabins and tiny homes. Use these concepts as the foundation to build your own off-grid freedom! From solar ovens, photovoltaics, methane digesters, composting, rainwater collection to permaculture. We explore an integrated framework & approach to off-grid living.
Purchase Hardcopy Book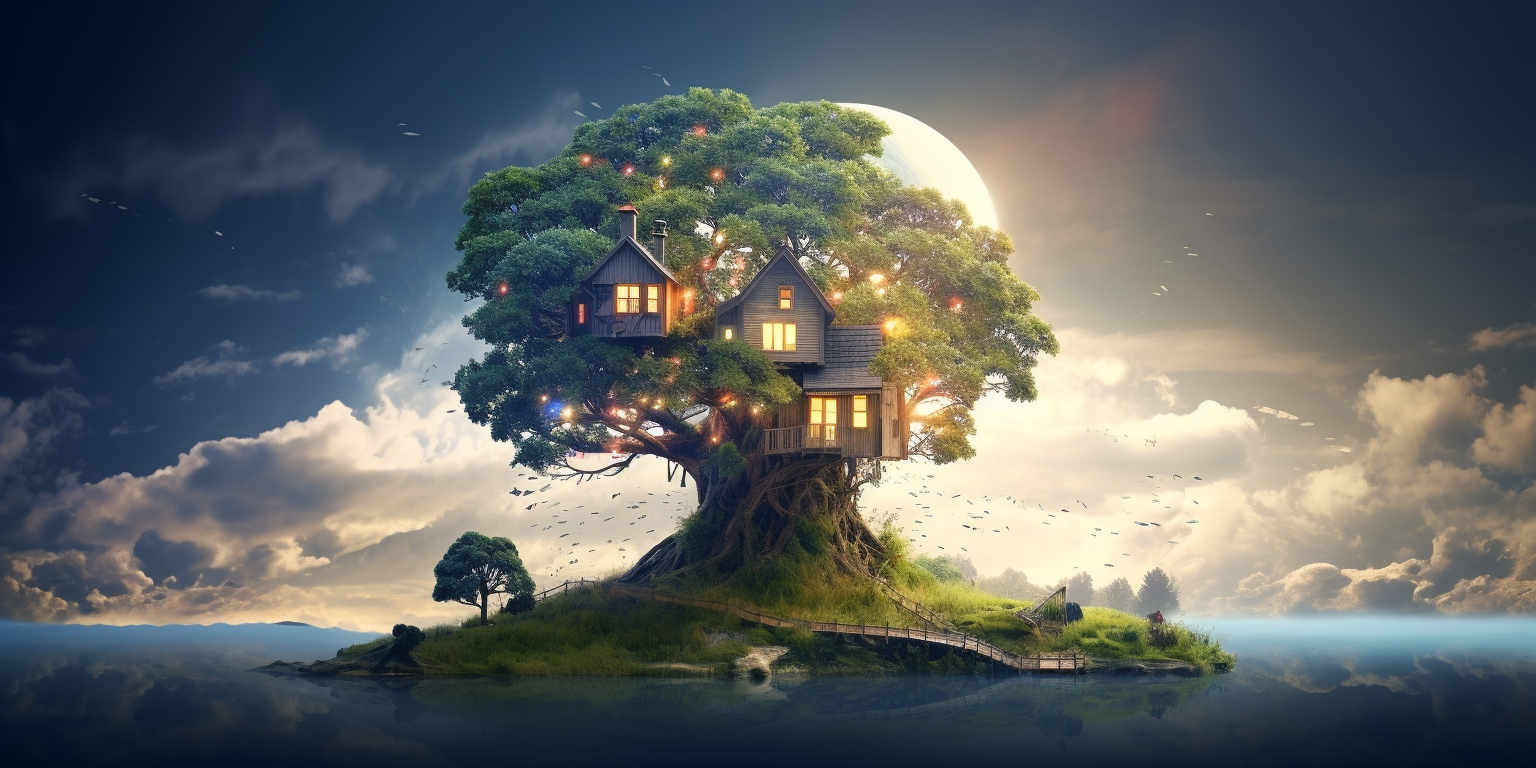 Welcome to Acorn Land Labs
Acorn Off-Grid Systems Course Testimonials
We're thrilled to be sharing the off-grid systems, methods, concepts and tools we use for generating local food, water, shelter, sanitation and energy. Our Acorn Land Labs off-grid systems course fuses together permaculture, off-grid systems, minimalism, homesteading, and sustainable localism.
Explore the Acorn Off-Grid Systems Course
"It's just amazing for a newbie like me"
"It's been a joy to learn so many new things and have bonus links for more research.
Living more sustainably and closer to nature has been a pipe dream for a while, and the course helps me understand challenges I couldn't even fathom - so in terms of cost-benefit, it's just amazing for a newbie like me."
"A much needed set of tools"
"Loving the content so far. Looking forward to continuing the course. I'll check back in once finished and let you know. Appreciate all the effort you and the team are putting into this. A much needed set of tools and even more needed community."
So far I'm loving the courses
"So far I'm loving the courses. I think it's a great introduction to the topics that are brought up."
"It's a great course!"
"It's a great course! It really helps in having general knowledge regarding sustainability and off-grid systems."
"I love the course and I love being connected to the wonderful community of people"
This course gives an in depth look at every system we need in order to get up and running our off-grid (or even partially off grid) sustainable lifestyles. I have been researching for a number of years piecing together information here and there about different systems, different choices within each system and quite frankly, it's been exhausting and overwhelming. I had often felt like giving up. This course does all the leg work for me, even covering all the important reasons we need to be doing this for our families, our health and for future generations, and I get to get down to the business of implementing the strategies I choose, which are very clearly explained. I'm learning so much in every single video. I'm constantly sharing the nuggets of wisdom I'm learning with my family and everyone is getting excited about the new ways of living. I really enjoy seeing Kemble's friendly face and his positive attitude about even our small changes being able to make a huge difference is reassuring. A lot of people teaching this kind of lifestyle have a survival of the fittest attitude, hardcore negative about society with a "lack" mentally. Thankfully, none of those things are present in this course or Kemble's delivery. It's all about making the world a better place and improving our lives without relying on old systems that simply do not work or cannot / should not be relied upon. I love the course and I love being connected to the wonderful community of people, in all different stages of off-grid living. THANK YOU for this amazing course, app and community.
"I'm thrilled to be a part of the off-grid course"
"Hello there! I'm thrilled to be a part of the off-grid course. It's been an enlightening journey so far, and I appreciate the effort put into the course content. I'm enjoying the material, and I would love to see more tutorial and applications videos to further enhance my understanding. Looking forward to what's in store! Thank you."
Capture fresh water + grow local food + harness clean energy + build creative shelter + handle green sanitation + Build freedom...
2500+
we have grown and harvested over 2500 pounds of vegetables & eggs in our 1/4 acre Acorn Land Lab in 2023
We personally test, evaluate and endorse every off-grid product we promote. If we don't like it, we don't include it in our Land Lab SIM app. Our mission is to help educate EVERYONE about sustainable off-grid systems and concepts. We have built our Acorn Land Lab as our educational laboratory. We wanted to design meaningful projects that anybody could enjoy: from toddlers to grandparents! Our approach to teaching people about off-grid systems is to teach you how to do practical things: collect rain water, grow local food, harvest clean energy, build innovative shelters, & monitor these circular systems with digital tools.
Explore our Off-Grid Systems Course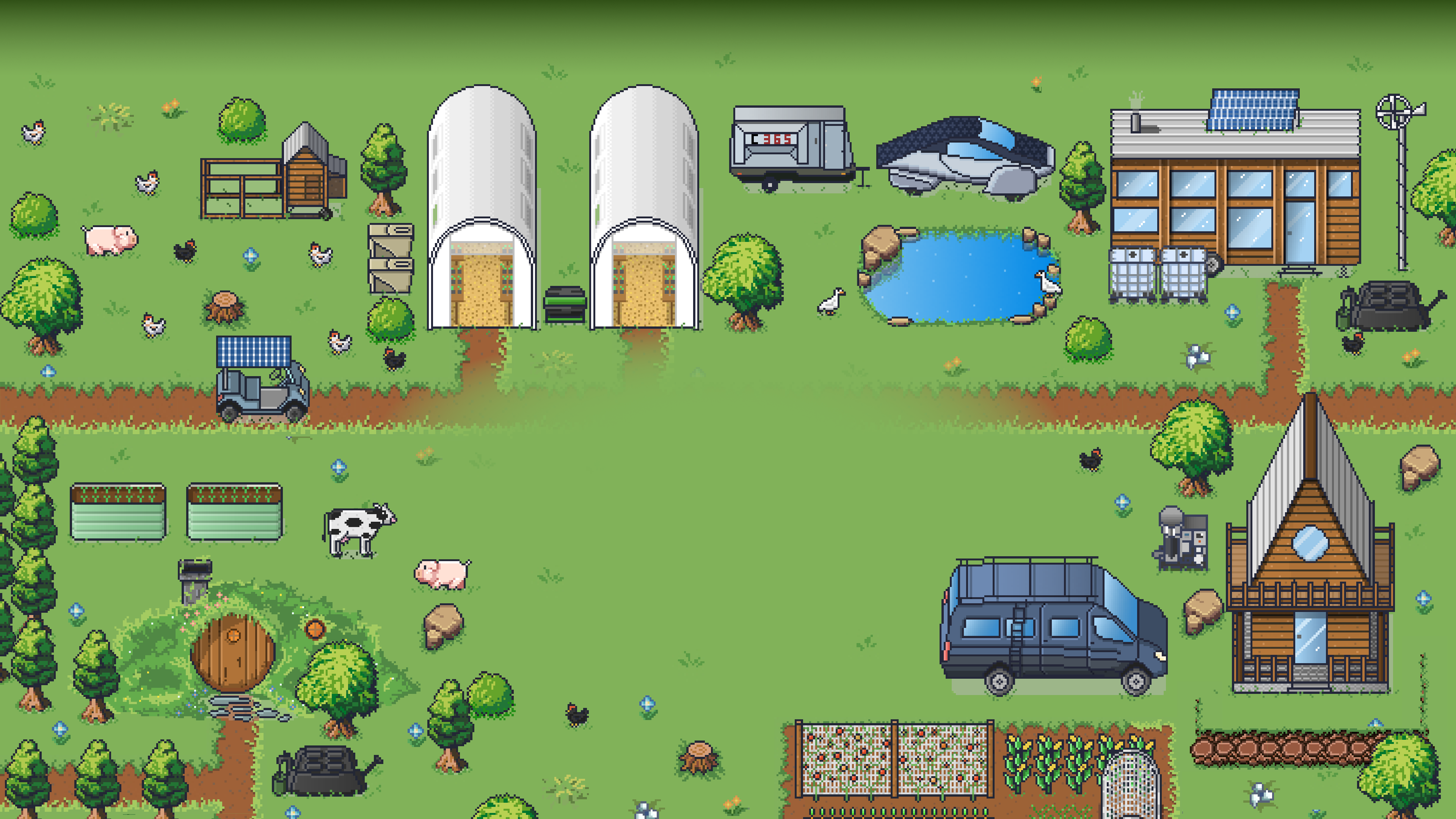 Fusing Ecology + Technology
Build a digital twin of your off-grid dream
Learn about ecology, agriculture, sustainability, and dozens of other STEM disciplines by creating an integrated, hands-on environment.
Land Lab Design: Before & after
Turn an empty grass lot into a vibrant off-grid land lab! Learn about sustainable agriculture, biology, ecology, composting, and many other off-grid disciplines in one integrated environment. Collect your own rain water, grow your own food, harness solar energy, and build sustainable shelters!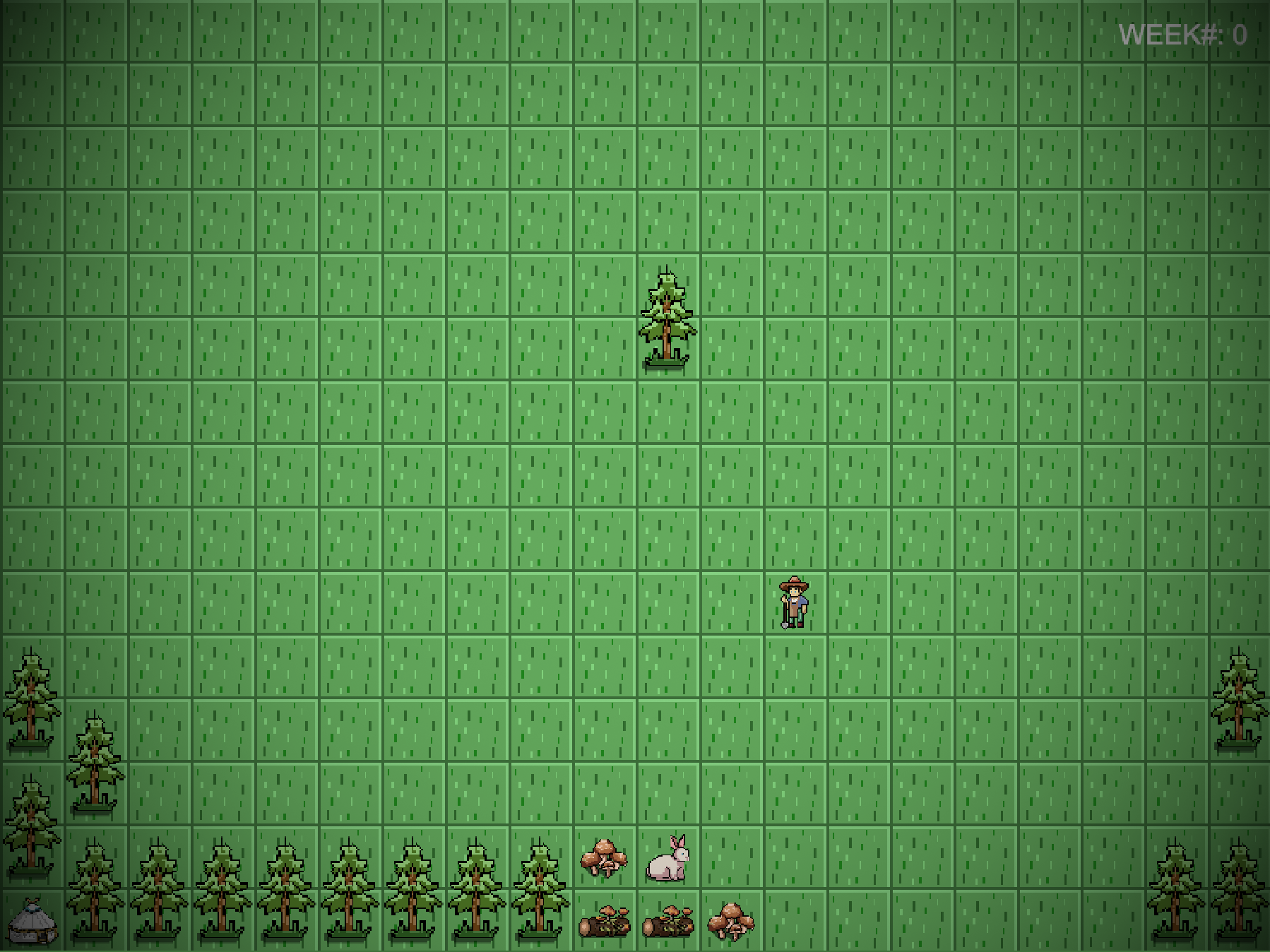 Before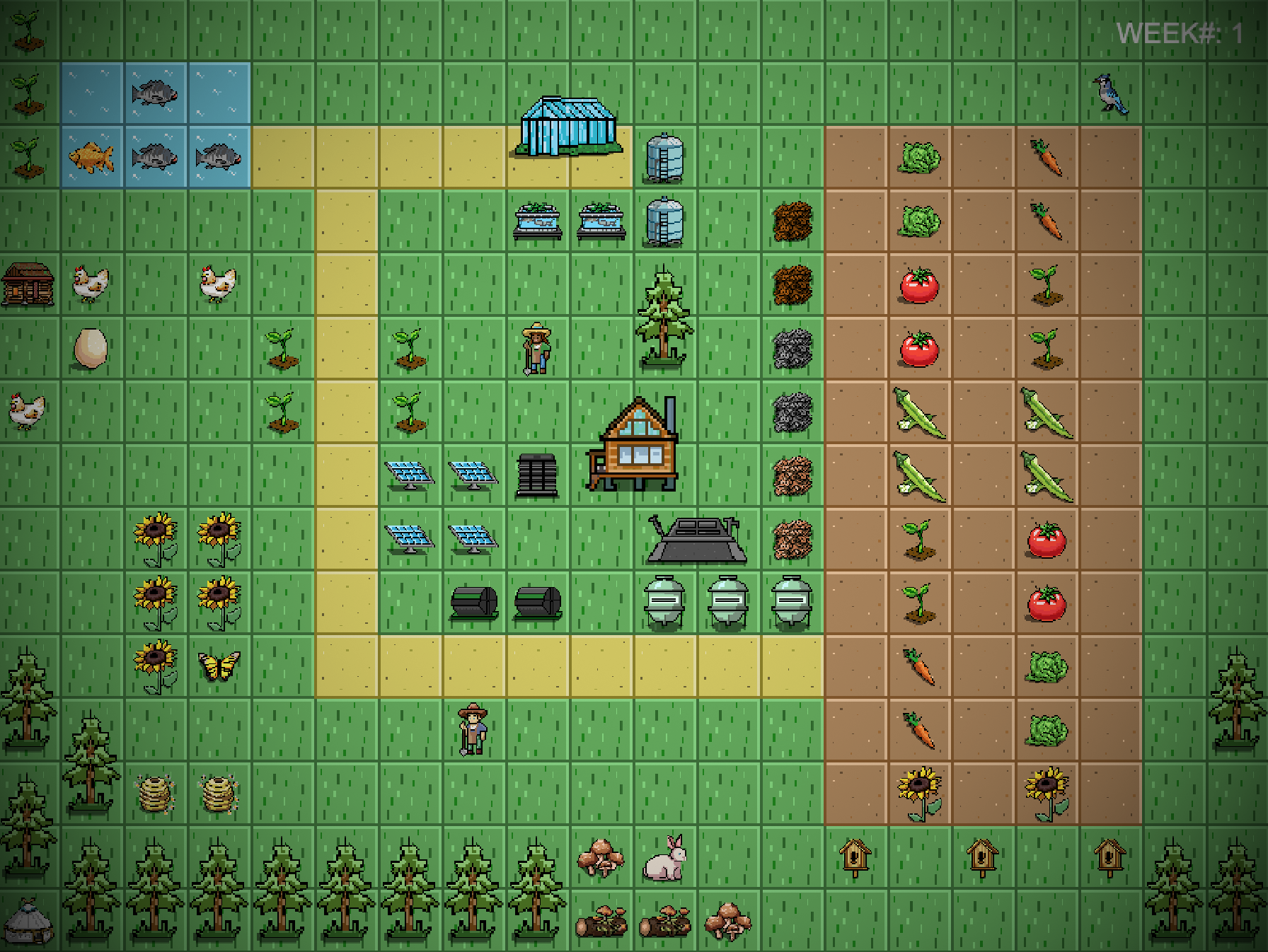 After
Every system is connected to another system. Studying the rich connections is why Acorn Land Labs exists.
Humans are meant to work with our minds and our hands. Learning about off-grid ideas by building practical systems is what we love to do.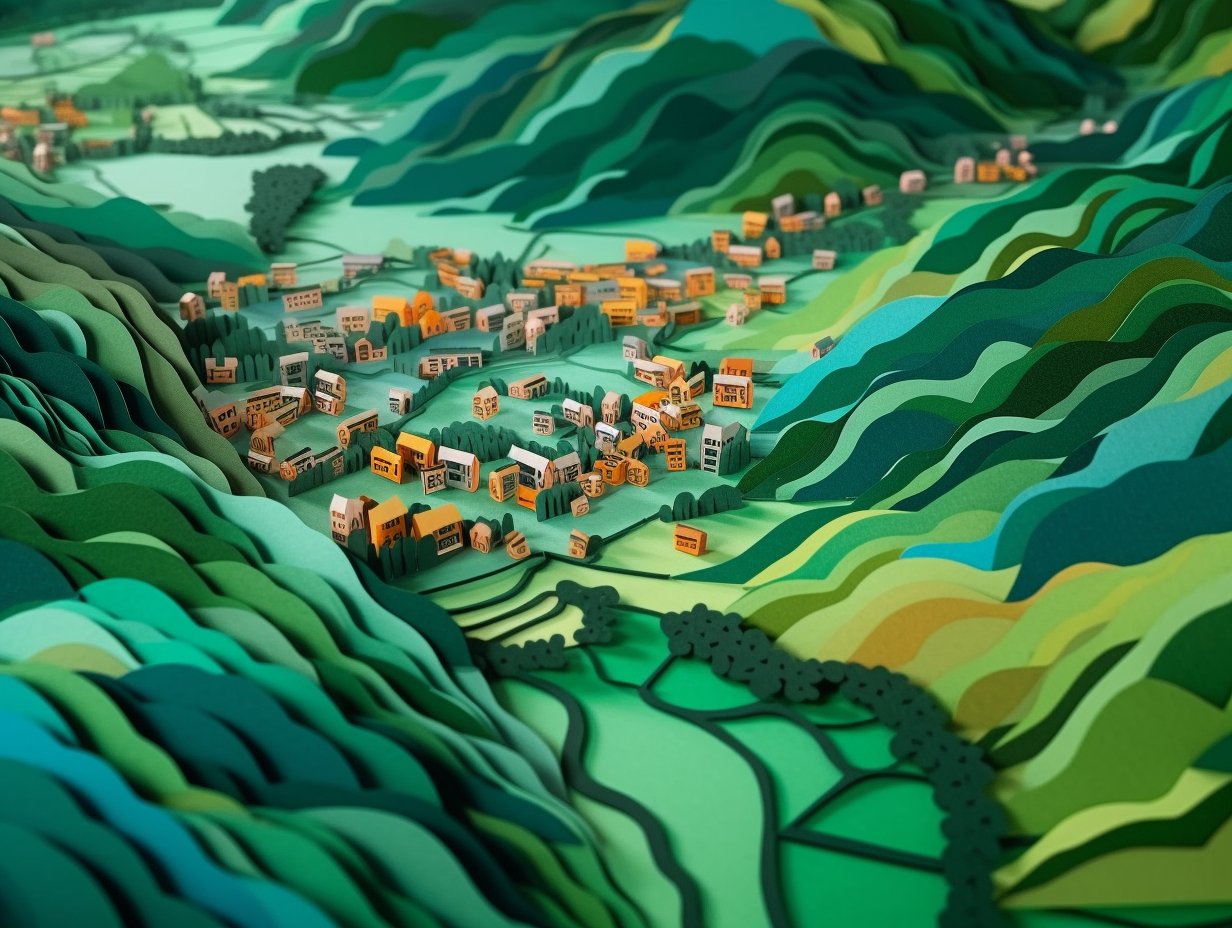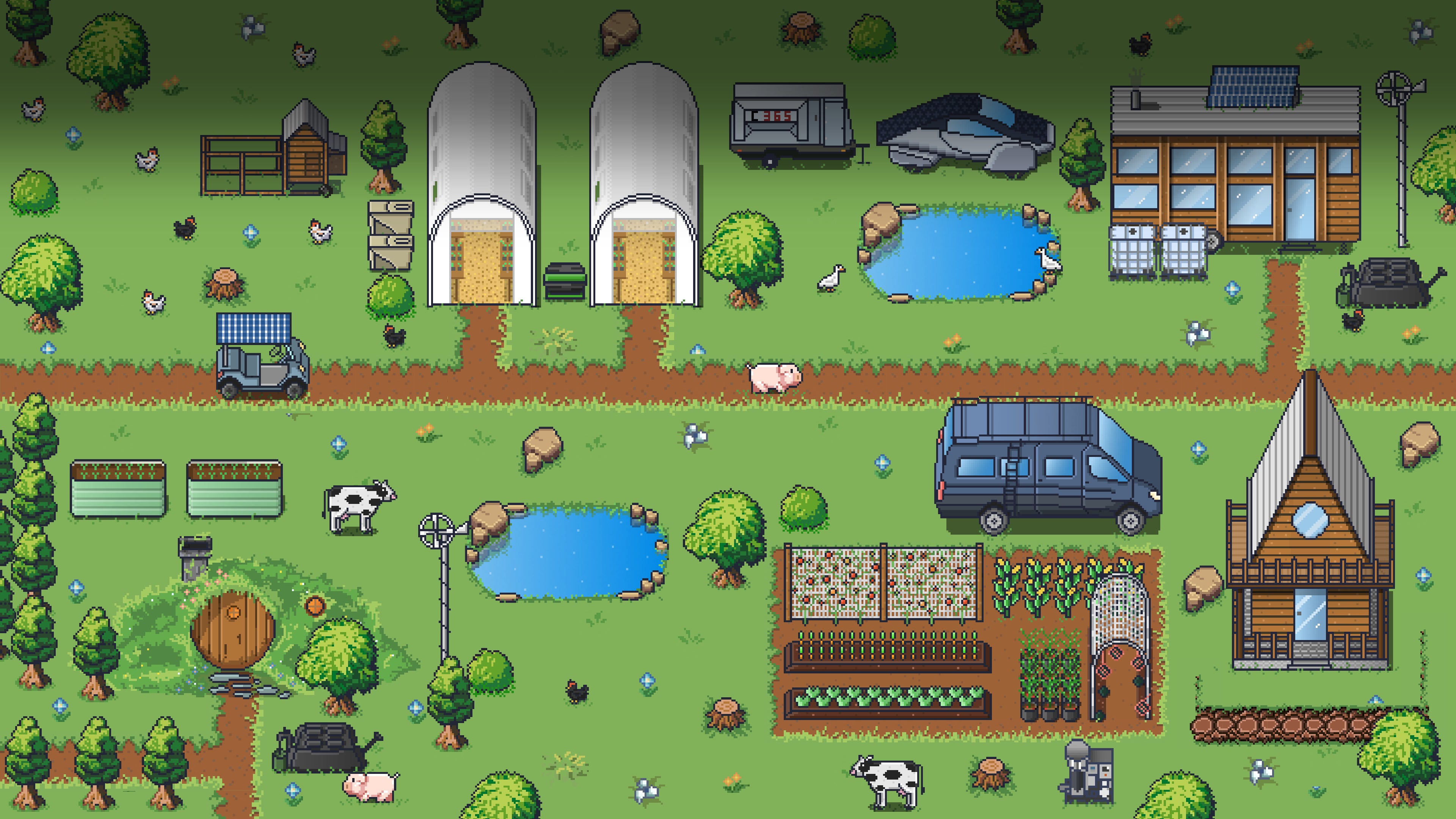 What systems do I need to go off-grid?
How is water collected? What about the systems to grow food? How much clean energy can be harnessed? What shelters are enough to live a good life simply?
Explore the Simulator
Let's design our off-grid blueprint in the SIM app!
Explore off-grid systems for water, energy, food, shelter, sanitation transportation and more! See how many people you can support with X off-grid systems.
Explore the Acorn SIM!
Acorn Land Labs (?)
FAQ
We are excited to help teach you to build your own off-grid systems! We are educators first and foremost. We hope you enjoy our Land Lab SIM app, our Off-Grid courses, and our Acorn Land Labs online community! Please reach out to use if you have questions.
Our customer support is available Monday to Friday EST: 9am-5:30pm.
Average answer time: 24h
Contact Us
We sell access to our Land Lab Off-Grid Simulation app, access to our online off-grid systems courses, and access to our online Acorn Land Labs Community with our weekly live streams.
Do you sell the off-grid systems?

We don't sell the actual systems, but we will point you towards vendors we trust and DIY plans we like! We are an off-grid research lab!
You can reach us through our contact page, or email us at: hello@liveoakcs.com! We will be happy to assist you. Go build an off-grid project to grow something, harness water, capture energy, create a cool shelter or build soil!
Our customer support is available Monday to Friday EST: 9am-5:30pm.
Average answer time: 24h
Contact Us