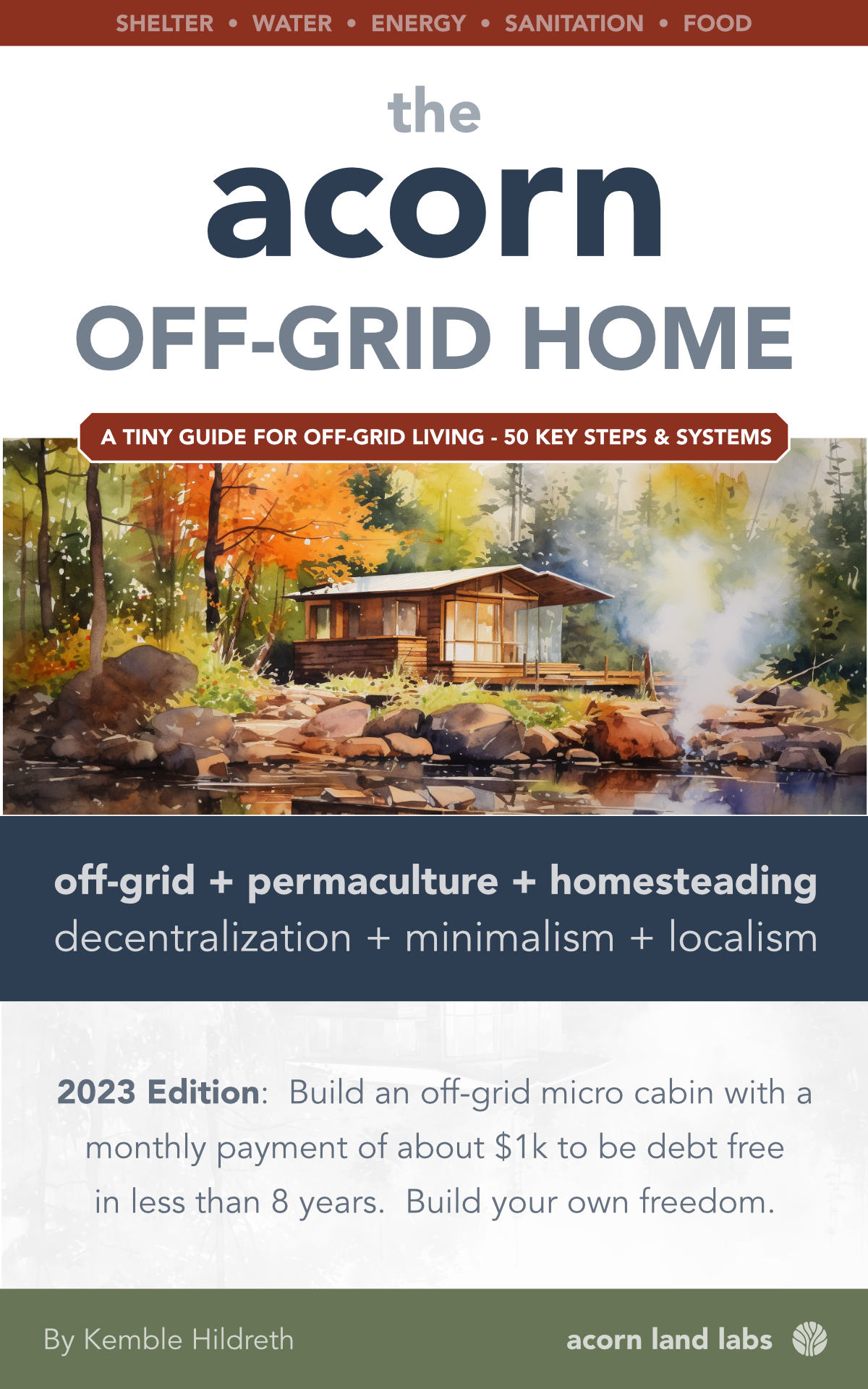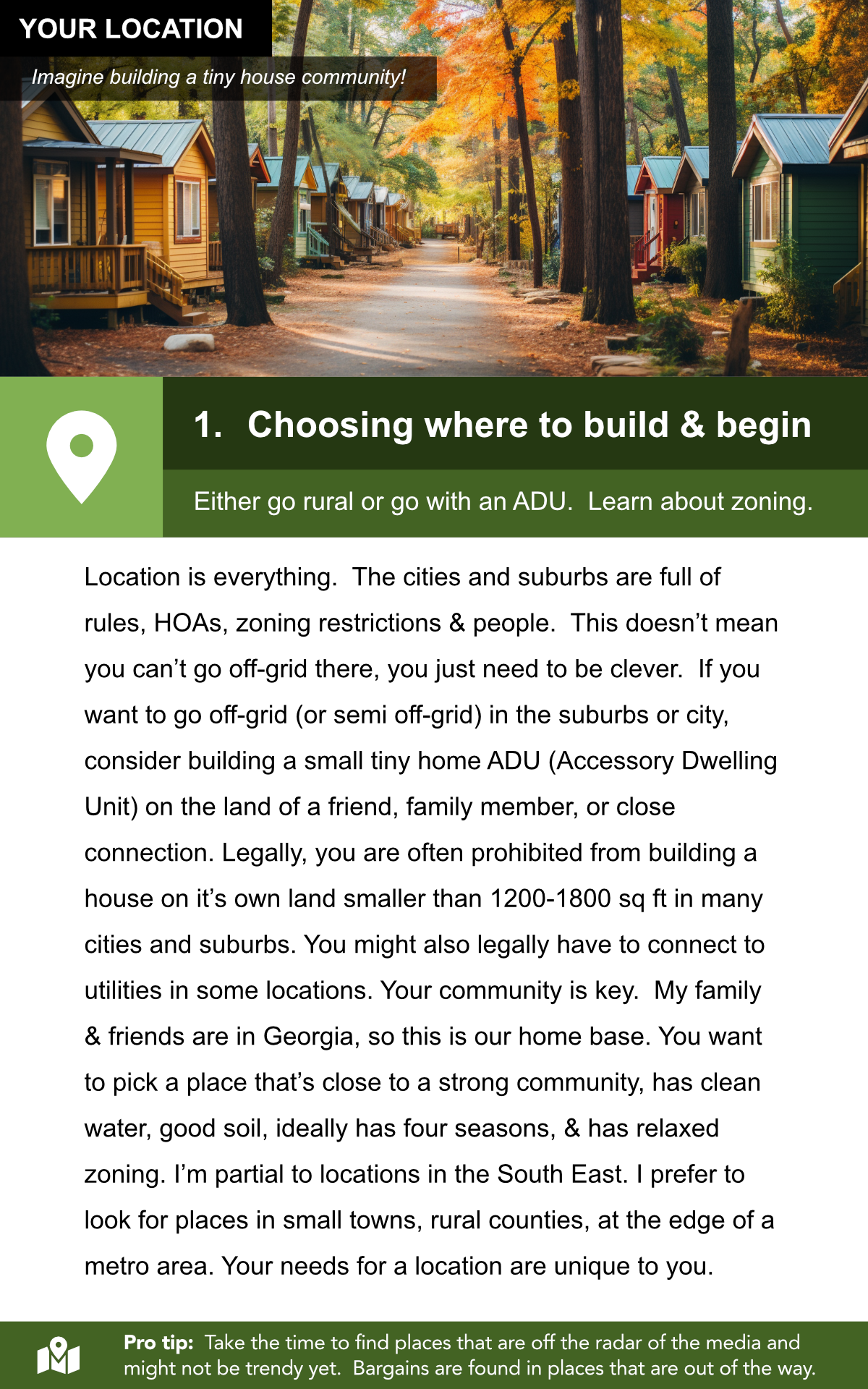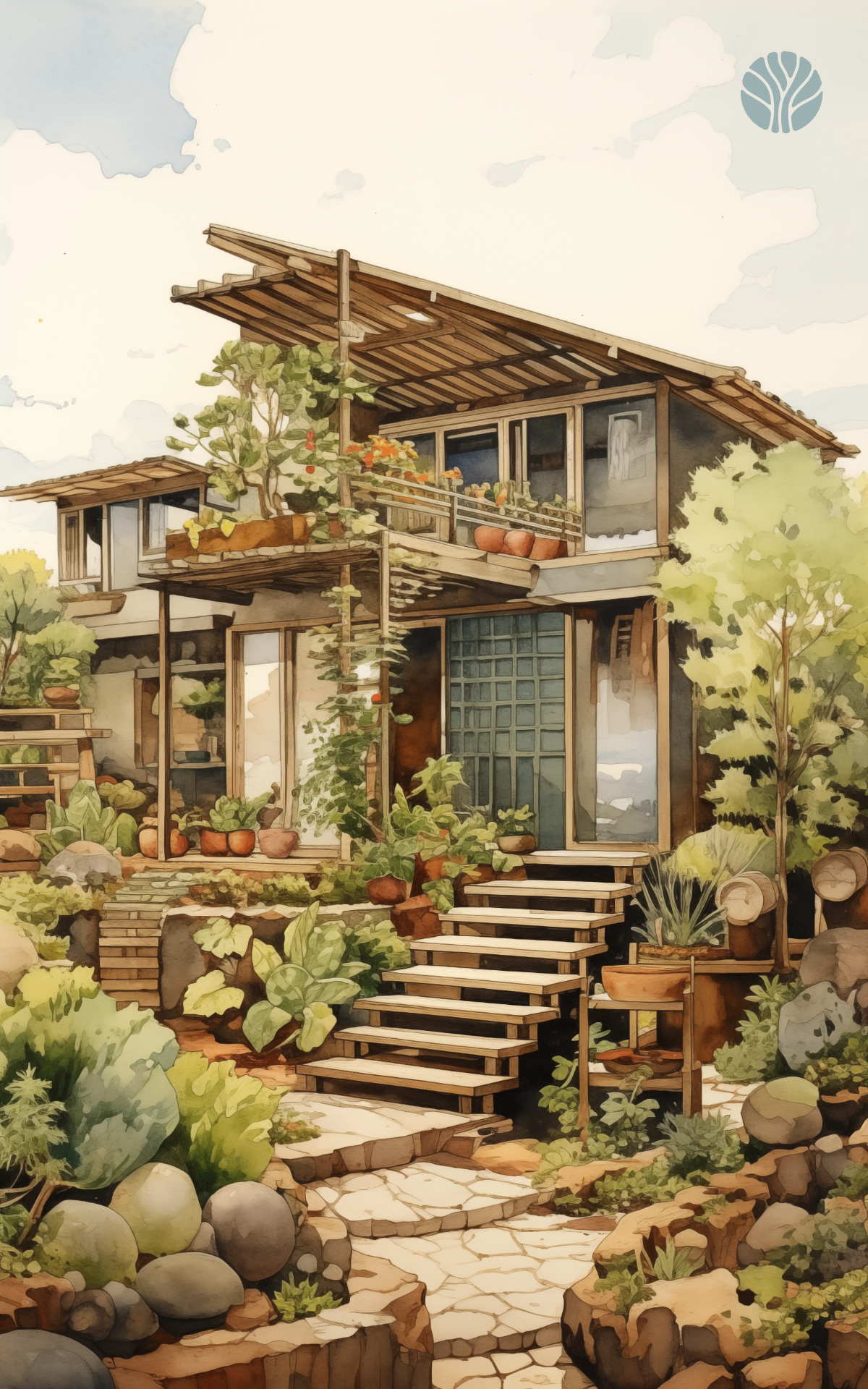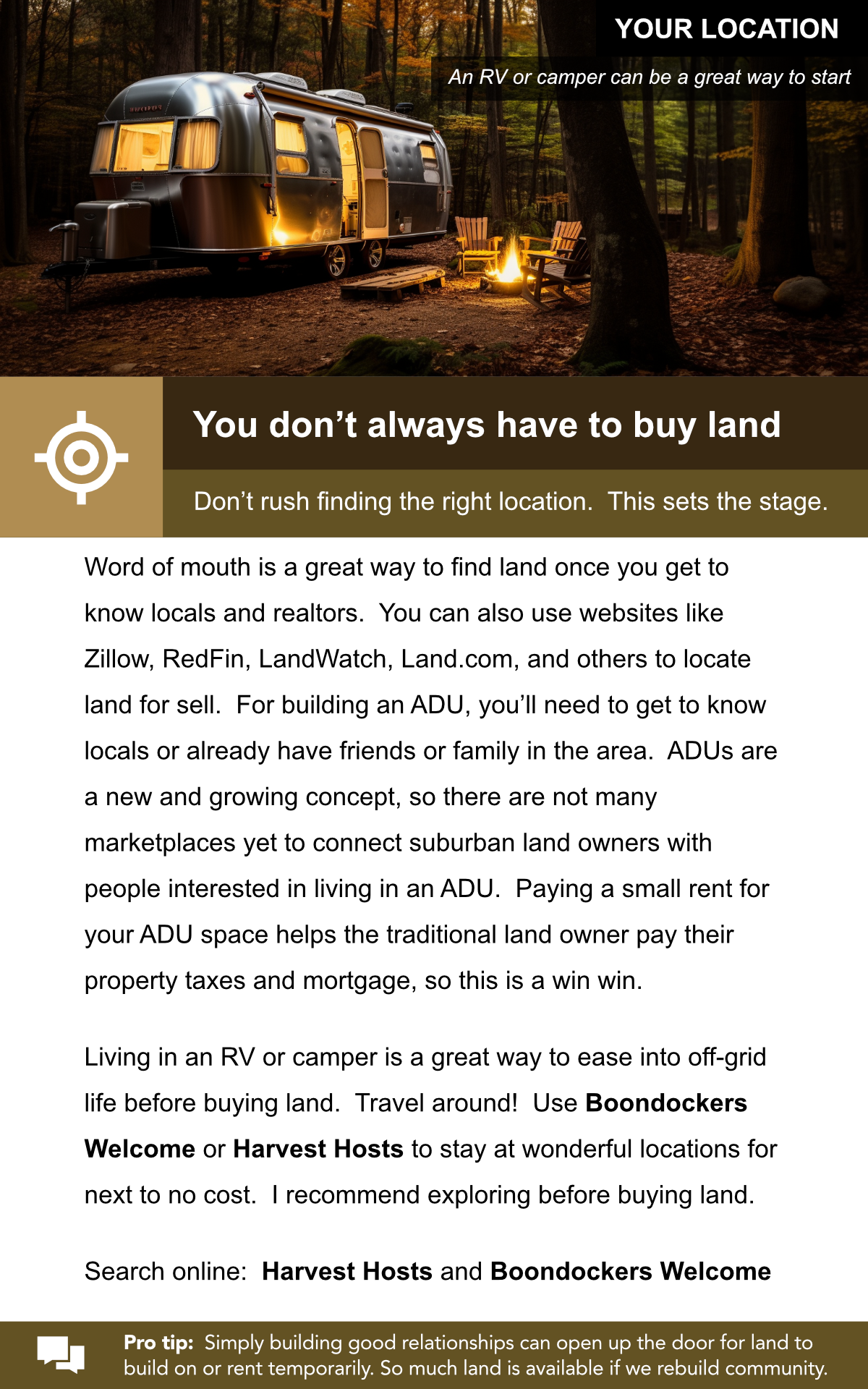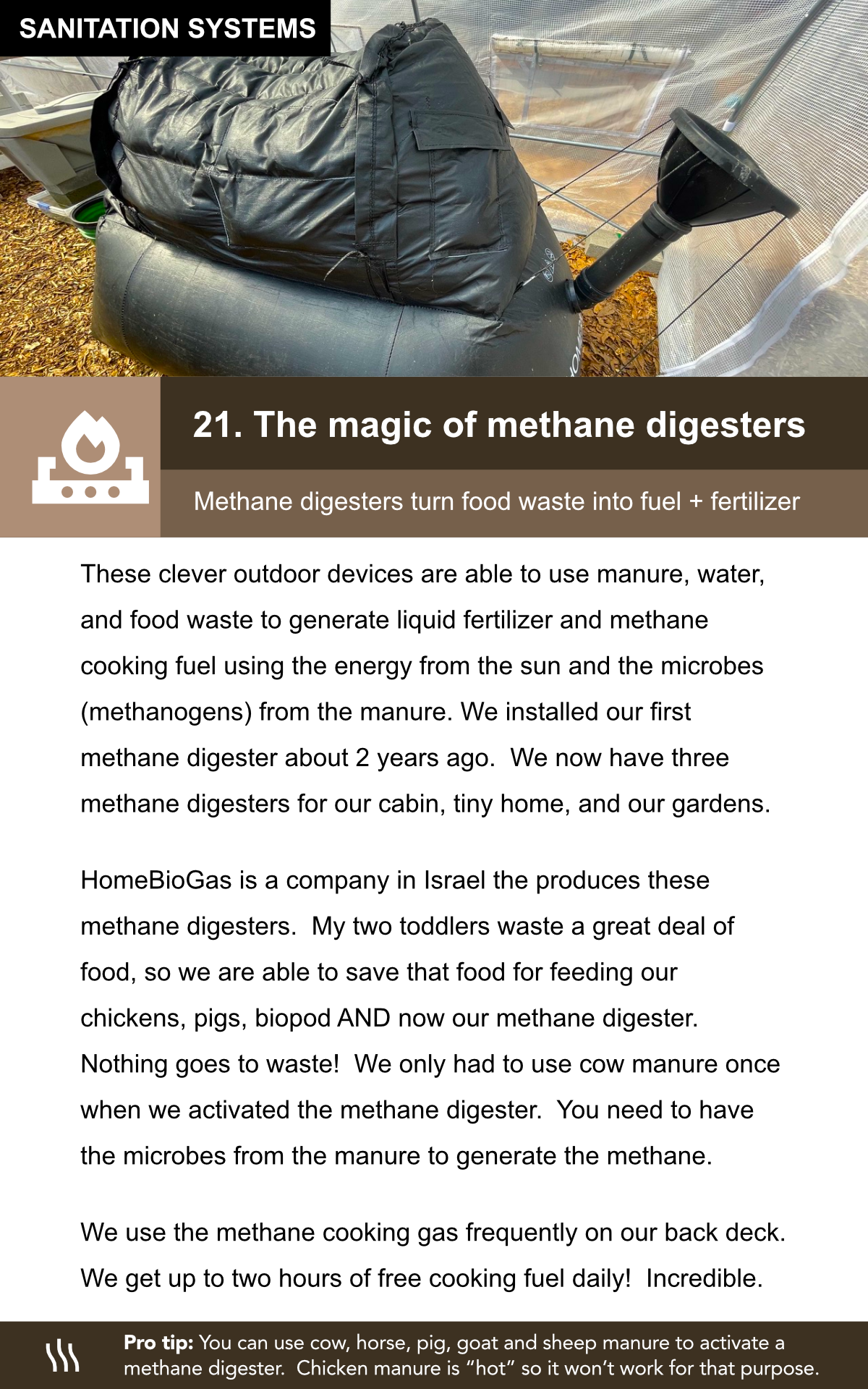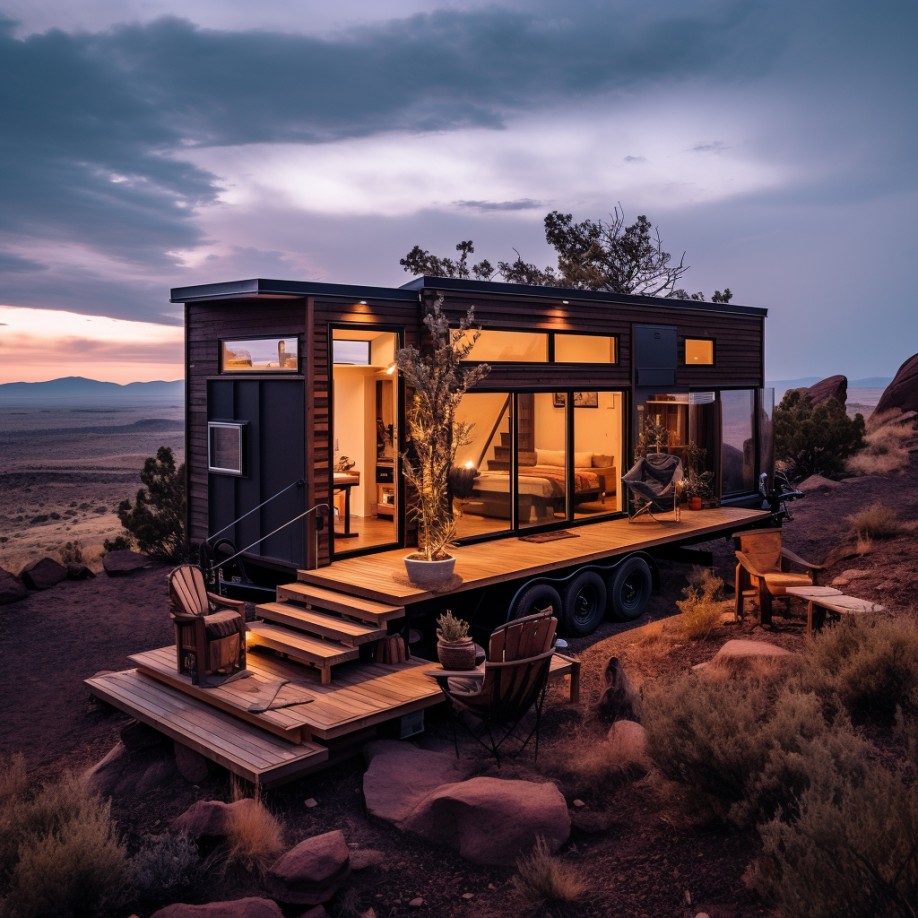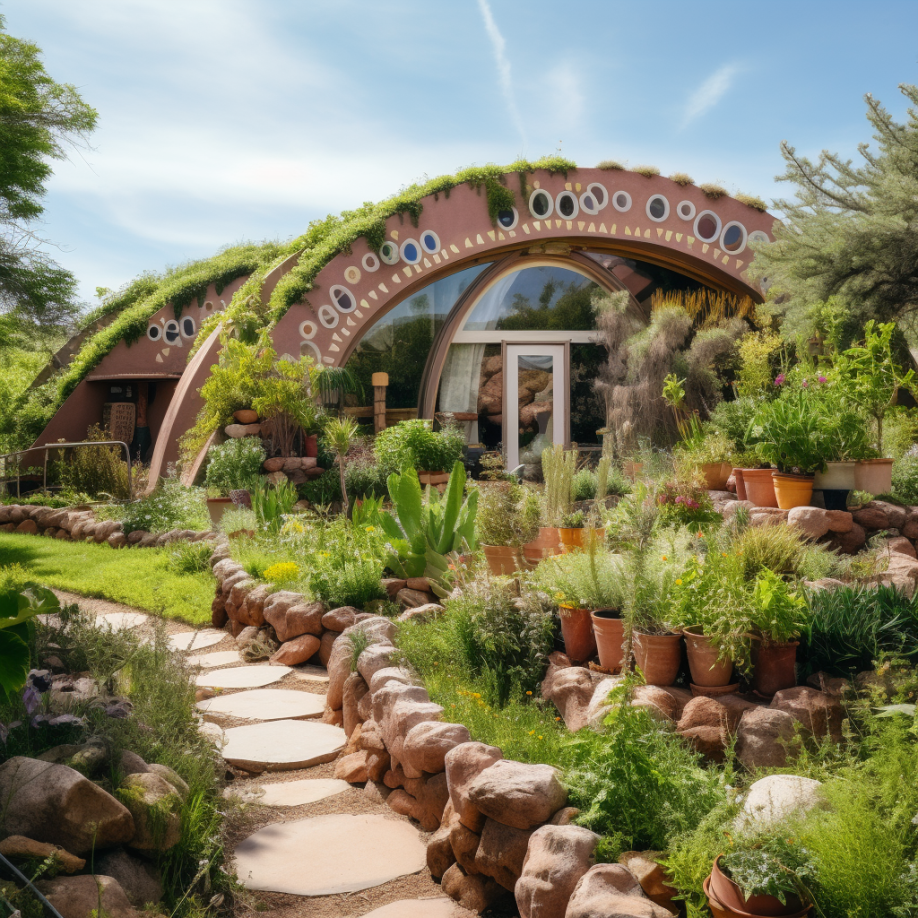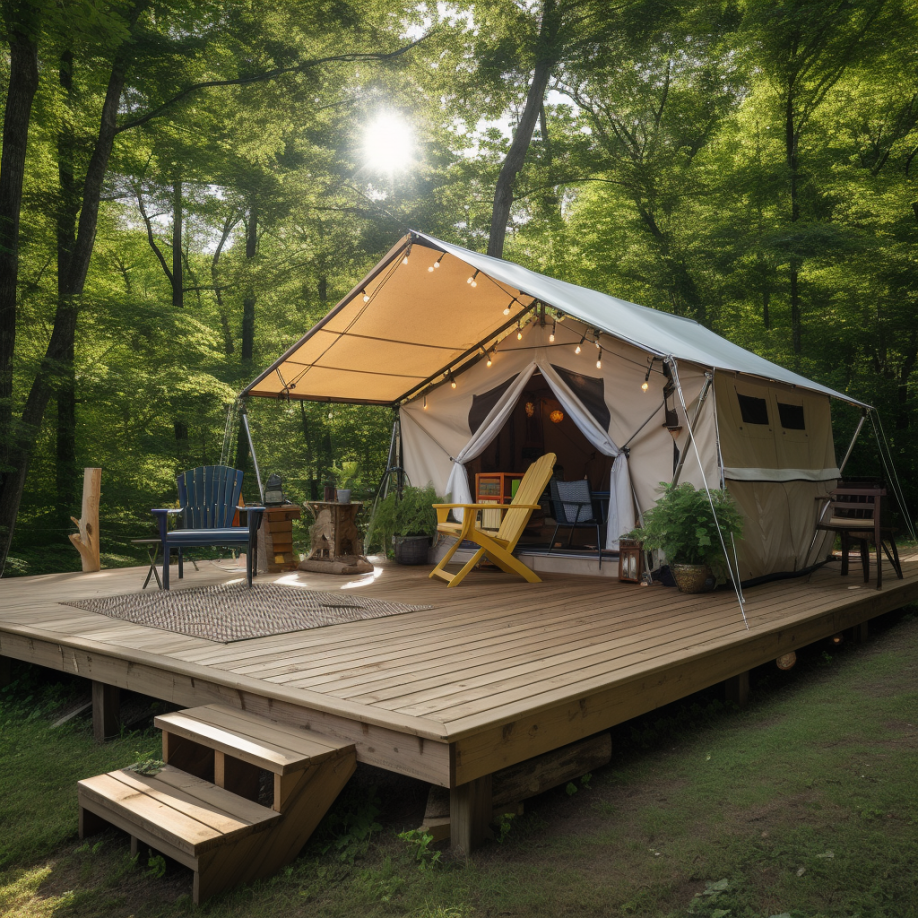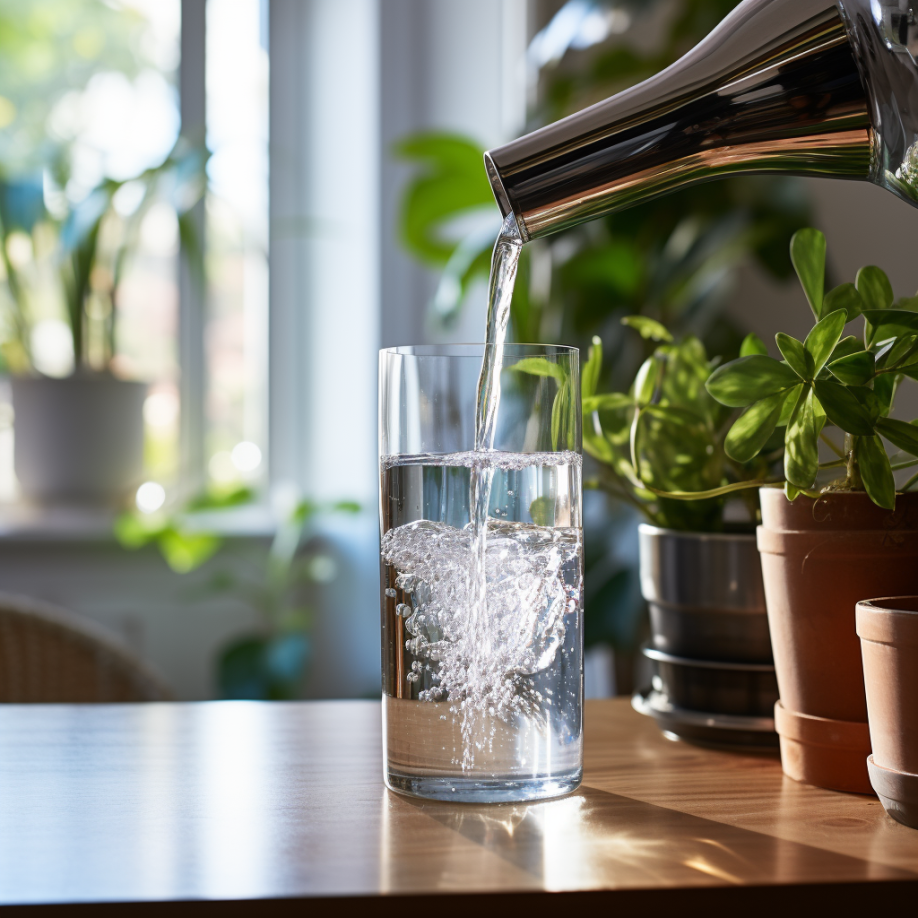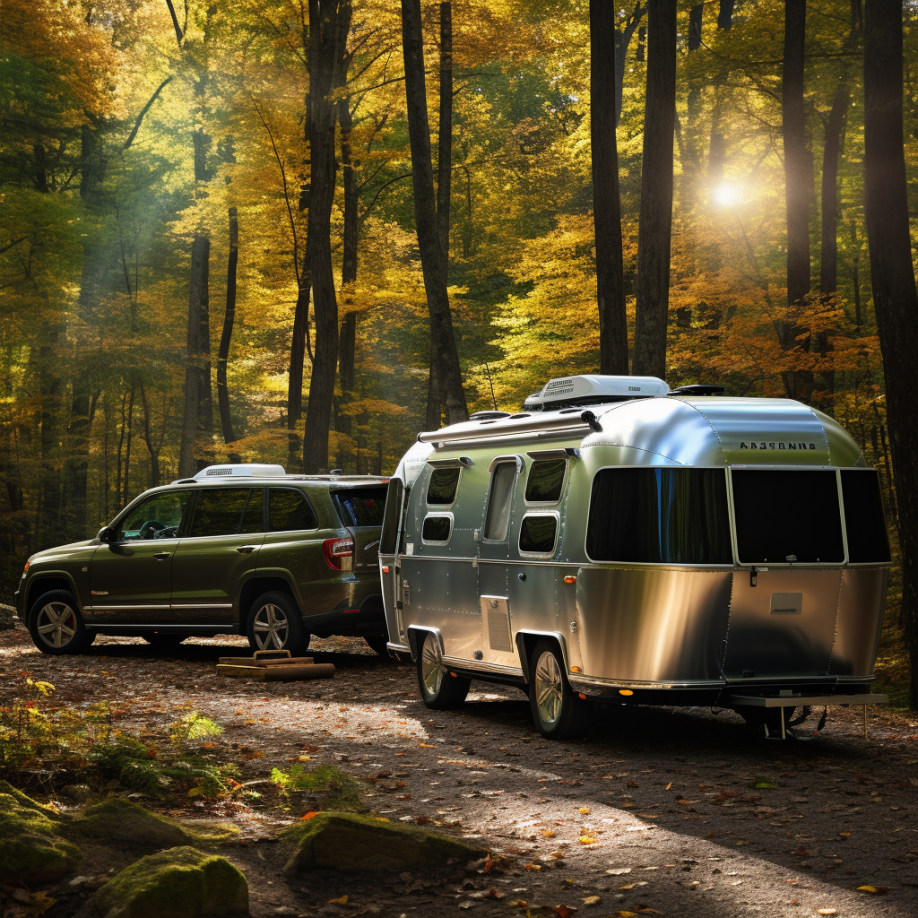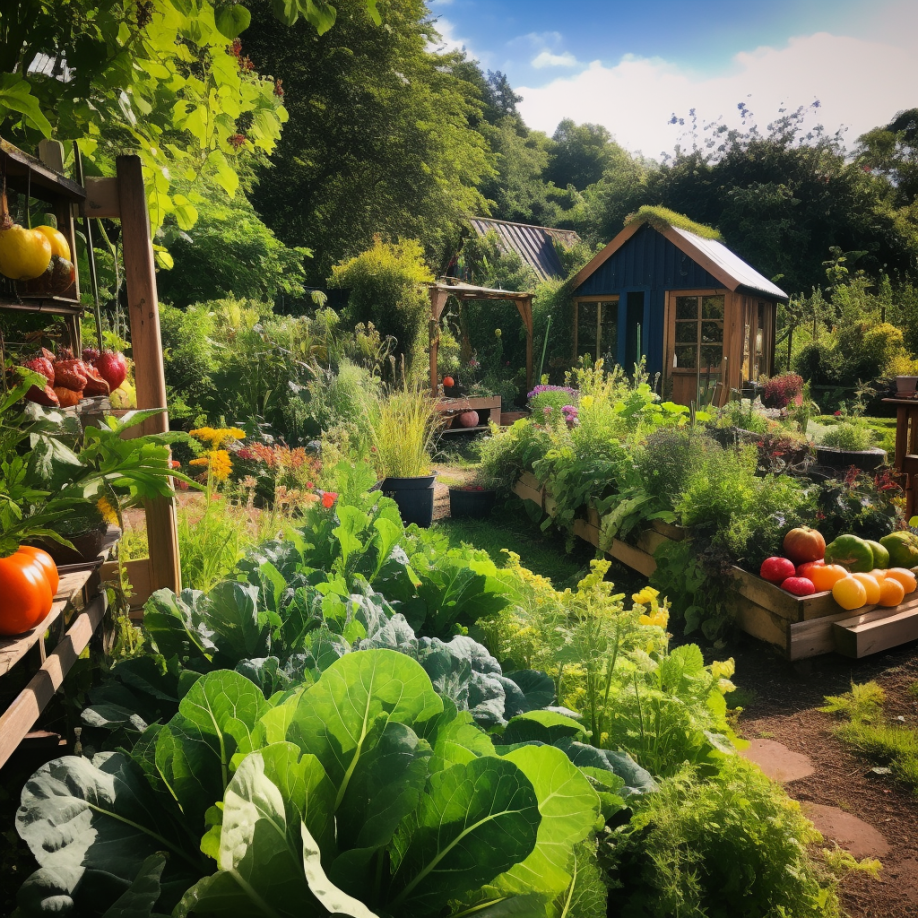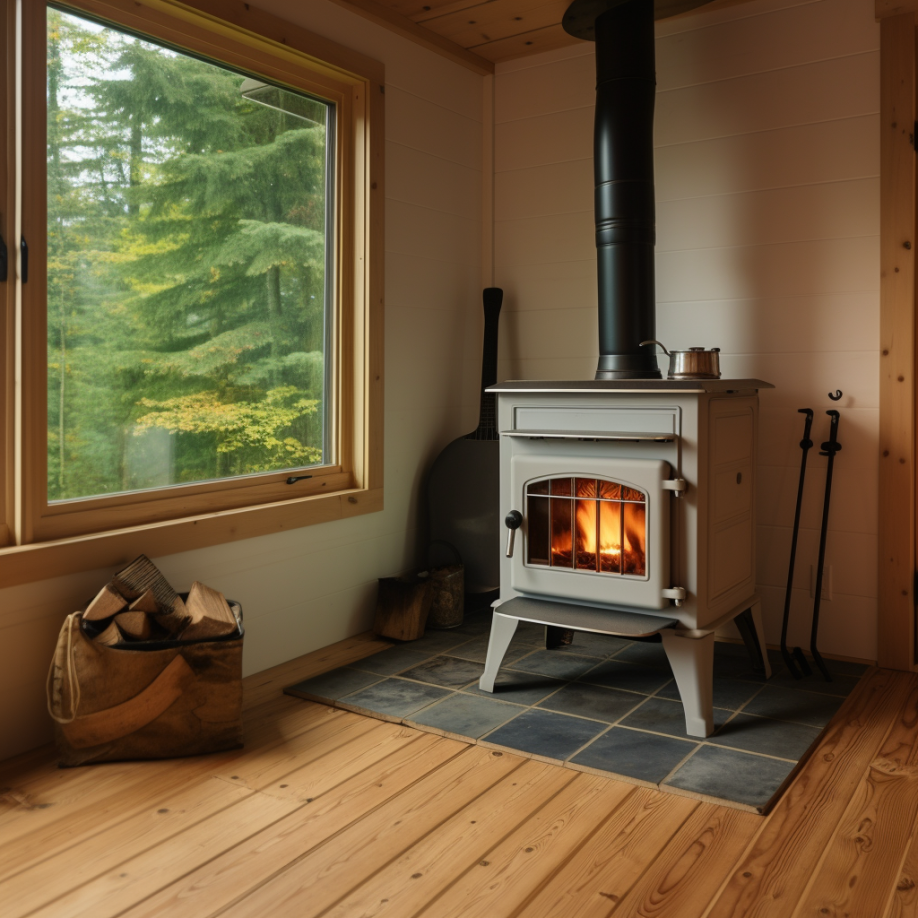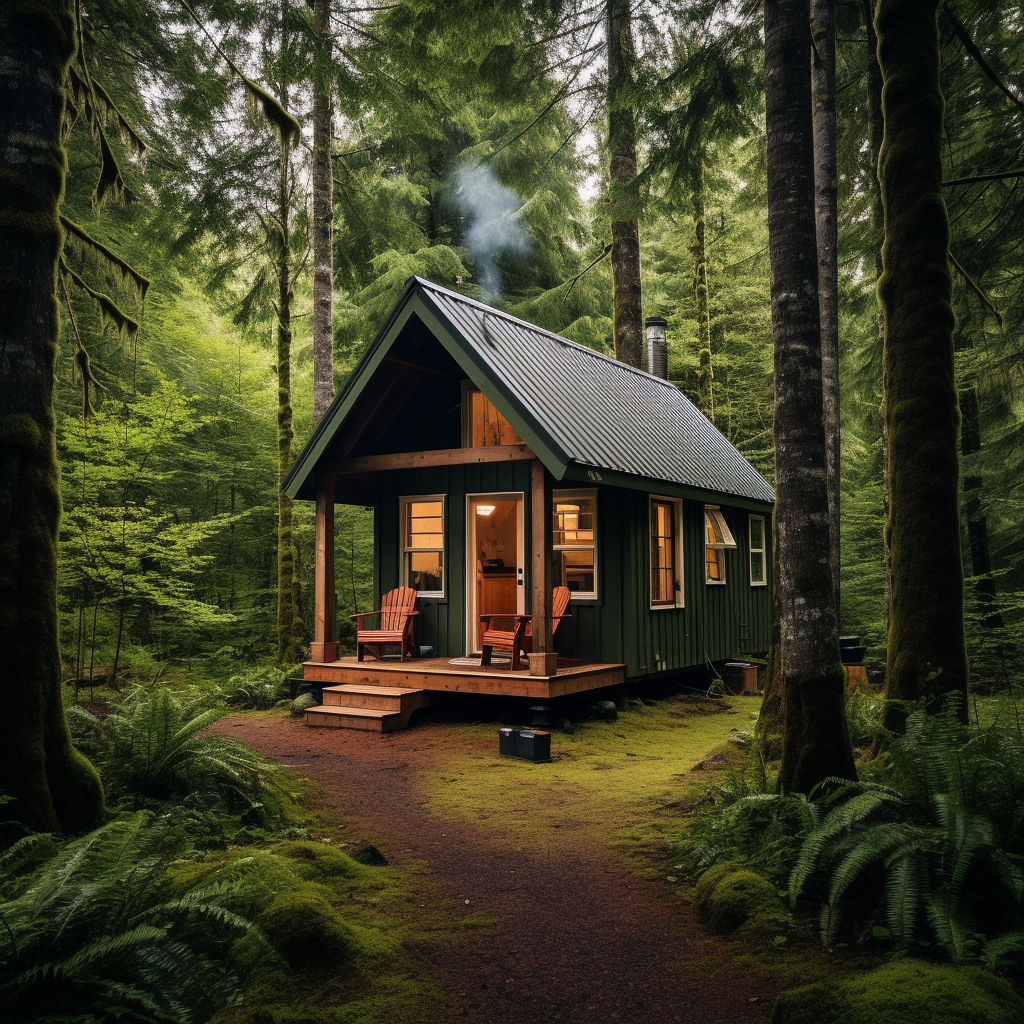 Acorn Off-Grid Systems PDF Digital Download
The Acorn Off-Grid Home: A TINY GUIDE FOR OFF-GRID LIVING - 50 KEY STEPS & SYSTEMS
Purchase Audiobook Version here (50% off discount).
Purchase Paperback or Hardcover book here on Amazon.
Important note:  This is a digital PDF file you're buying!  If you would like a paperback or hardback version of the book, click the link above!  We are not able to give refunds for this PDF version.  Thanks!

SHELTER • WATER • ENERGY • SANITATION • FOOD

off-grid + permaculture + homesteading + decentralization + minimalism + localism

2023 Edition - Build an off-grid micro cabin with a monthly payment of about $1k to be debt free in less than 8 years. Build your own freedom.
There is a better way to live. Humans should have free time, good food, affordable shelter, time in nature, space to think, and living systems that help people thrive while healing the land. Welcome to Acorn Land Labs. We fuse permaculture, off-grid systems, local lifestyles, and simple living into a fresh way to live well. Join us as we reinvent the world around us into something healthy and good. Sustainability and affordability working hand-in-hand to give us better lives.